WECAN – INVESTOR PRESENTATIONS – Tuesday January 26, 2016
Colin McKillop – WECAN Executive Director
Tuesday, 26 January 2016 from 7:45 AM to 10:15 AM (EST)
Windsor , Ontario
Presentations  
Tuesday Jan. 26, 2016
WECAN – Windsor Essex Capital Angel Network investors are pleased to invite all accredited investors (WECAN Members and Non-Members *) and Special Guests to the Investor Presentations on Tuesday morning January 26, 2016 at:
THE WINDSOR CLUB
New Location: 2072 Riverside Drive East, Windsor, Ontario at the former (Hiram Walkers – Wisers Club)
Note: Free Parking is available on the south side of Riverside Drive East in the Hiram Walker Event Centre parking lot.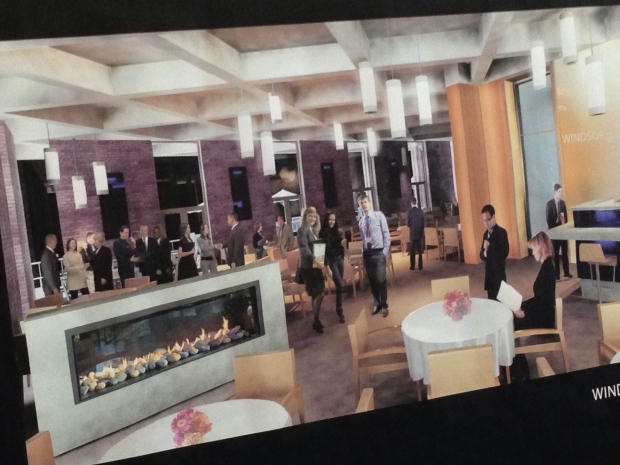 INVESTOR  PRESENTATIONS
The following selected companies are scheduled to present on Tuesday January 26, 2016.
AUDERA ACOUSTICS INC.
Schomberg, Ontario
http://www.audera.co/about-us.html
Audera develops and designs complete, integrated, power management solutions which enable the design of high performance consumer and professional audio systems.  Audera technologies produce designs that are cooler, smaller, lighter, "greener", sleeker, more cost efficient, and longer lasting with advanced battery power. Their latest technology is focused on OEM automotive applications which require lighter and more cost effective energy efficient sound systems. The company has patented technologies and has extensive OEM and Tier 1 Systems Supplier Interest.
SGC BICYCLE MANUFACTURING
Windsor, Ontario
http://sgcbikes.com/index.html
SGC is in the process of establishing a manufacturing organization to launch a new paradigm design in the "City Bicycle" marketplace one of the key global growth areas in the 2 wheel transportation arena. The new product represents a new frame construction technology which will produce a high quality and light weight bicycle incorporating aerospace and automotive monocoque design of stainless steel and aluminum technologies. The design incorporates specialized FEA design analysis, industrial design and has a provisional US patent. The assembly technology is environmentally friendly producing the first model the "Celarius" which has a low centre of gravity and upright seating ergonomics providing the rider with an enhanced view of their route and a safer more comfortable ride.
VIGURUS Technologies
Toronto, Ontario
Vigurus has developed a patented cushioning system with applications in transportation, equipment machinery isolation, office furniture and automotive seating, healthcare, military, and others. The cushioning system provides NVH protection, impact mitigation, vibration dampening, pressure relief and load transfer.
WECAN our Board of Directors and all of our WECAN Investor Group Members look forward to welcoming you to one of our winter 2016 WECAN presentations scheduled for:
Save the dates !
Tuesday January 26, 2016
Tuesday February 23, 2016
Tuesday March 29, 2016
Tuesday April 26, 2016
In addition to our regular meetings WECAN also hosts other SPECIAL EVENTS with NAO, NACO, the GREAT LAKES ANGELS for Cross-Border investments. 
WECAN – Meetings & Membership
* Non-members may attend up to three events without formal WECAN Membership. Future meeting attendance will require membership as an individual WECAN Member or as a Corporate Member or as a Sponsorship Member.
WECAN – Is a Member Driven Investment Group –  WECAN Members are responsible to make their own business decisions on taking any investment steps with any of the presenting companies. WECAN Members are free to attend meetings, review the presenting companies, ask questions and carry-out their own "due diligence" alone or in combination with other WECAN Members or with other members of other NAO Investor Groups. WECAN Members are fully in control of the investment process and are individually responsible to make the investment decision that is correct for them and their own investment portfolio.
WECAN – Is a non – profit corporation. Our mission is to organize and mentor angel investors in the Windsor – Essex region and provide a forum for our members to grow in knowledge and to make informed data driven investment decisions in early stage companies. WECAN typically has a number of "investor presentations", through the year focusing on high level content, quality speakers on angel investing and key issues impacting investments in Ontario and North America.
WECAN – Provides a forum for current "Angel Investors" and high net worth "Potential Angel Investors" to meet on a confidential basis and create an educational environment to discover opportunities for mutual areas of investment interest. Sector experts can be identifed  to share due diligence analysis on new technologies outside of the individual investors comfort zone and help to transition new members into a broad area of new and exciting technologies and industries for both the growth of new companies in the Windsor-Essex Region and the growth and diversification of their own personal investment portfolios.
WECAN – Is an active NAO investor group and one of 13 Ontario Groups that form NAO- Network of Angel Organizations Ontario, that since 2007 have made more than $ 183 Million CDN Dollars in profit driven startup and mid-stage companies by more than 1,037 investors across 313 companies creating more than 4,800 new jobs in Ontario.
WECAN – Is a member of NACO (Canada) & ACA (USA) – WECAN plays an active role in NACO – National Angel Capital Organization of Canada and ACA – Angel Capital Association (USA) in providing the opportunity for our investors to evaluate early stage investment opportunities across Canada, all of North America as well as access to Global Markets. As well WECAN Members receive special benefits and discount rates as well as special access to webinars, programs and events hosted by NACO and ACA across North America.
WECAN – Is a Member of GUST and uses the SaaS software platform to evaluate potential new deals as well as to encourage investment deal syndication with other NAO Groups.
WECAN would also like to recognize the generous support, expertise and assistance provided by the following organizations and professional associations.